Reference Databases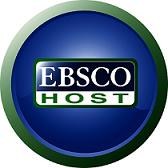 To access the following databases, you may have to enter your valid library card number.
Choose from a variety of databases for all your research needs! You'll find databases for auto repair, home improvement, hobbies and crafts, business, etc. Below you'll find a short list of some of the databases that are provided: 
Consumer Reports: Over 5,000 products rated.
Auto Repair Source: Designed for touch-enabled devices such as laptops and tablets, Auto Repair Source offers a user-friendly search experience and access to a wealth of information to help users diagnose, repair and maintain today's complex vehicles. All content comes from the Original Equipment Manufacturers (OEM) and includes step-by-step repair information, diagrams, maintenance schedules, parts and labor estimates, service bulletins and recalls. Diagrams and images can be easily magnified and printed.
Home Improvement Reference Center: 

Through a collection of comprehensive full-text content, this database provides do-it-yourselfers with detailed, user-friendly "how-to" information covering a variety of home improvement and repair projects.

Legal Information Reference Center: 

Legal Information Reference Center is an online database designed to assist the general public in legal matters of all kinds. It includes exclusive full text for many top consumer legal reference books, as well as thousands of legal forms.

Business Source Premier:

This is the business industry's most used research database. Find articles, economic reports, company profiles, industry reports, and videos from business publications in areas such as marketing, management, accounting, and finance.
__________________________________________________________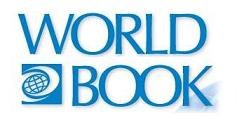 _________________________________________________________
You will need a valid library card and a PIN number to access the WorldCat databases. 
ArticleFirst:  An OCLC index of articles, some full-text, from the contents pages of journals and magazines.  For most journls, ArticleFirst provides a list of libraries that have the journal title. 
Ebooks:  An OCLC online catalog of over 295,000 electronic books available through libraries worldwide.  Contains all the online electronic books cataloged by OCLC member libraries. 
ECO (Electronic Collections Online):  An OCLC collection of scholarly journals, some full-text, which includes all of the original content and images of articles.  Topics covered include:  agriculture, library science, anthropology, literature, business, medicine, economics, philosophy, education, political science, fine arts, psychology, geography, religion, history, science, language, social science, law, and technology. 
Illinois Catalog:  An online catalog containing millions of bibliographic records cataloged by Illinois OCLC member libraries.  Materials cataloged include:  books, manuscripts, websites and internet resources, maps, computer programs, musical scores, films and slides, newspapers, journals and magazines, sound recordings, articles, chapters, papers, and videotapes held by Illinois libraries. 
PerAbs:  A database of periodical abstracts from general and academic journals, including many full-text articles.  Each record includes a bibliographic citation and a concise abstract.  This database also contains records for transcripts of significant segments of more than 80 news and lifestyle TV and radio programs.  Subjects covered include:  business, economics, literature, psychology, religion, and women's studies.
WilsonSelectPlus:  Contains full-text articles in the sciences, humanities, education, and business.  It provides indexed and abstracted records with accompanying full-text articles, many of which are linked to citations in other FirstSearch databases.  Includes U.S. and international professional publications, academic journals, and trade magazines.  Subjects include:  accounting, health care, advertising, human resources, art, insurance, auditing, international trade, banking, international trends, broadcasting, investment analysis, computers, management, economics, marketing, education, planning and strategy, engineering, public administration, environment, real estate, finance, taxation, foreign investment, telecommunications, transportation, and science. 
WorldAlmanac:  Includes Funk & Wagnall's New Encylopedia, the World Almanac and Book of Facts, the World Almanac of the U.S.A., the World Almanac of U.S. Politics, and the World Almanac for Kids. 
WorldCat:  An OCLC catalog containing millions of bibliographic records about books and other materials in libraries worldwide. 
Health:
MEDLINE:  A database (with some full-text) covering all areas of medicine, including dentistry and nursing.  MEDLINE corresponds to the print indexes Index Medicus, Index to Dental Literature, andInternational Nursing Index.  It includes thousands of records with substantial abstracts.  Subjects include:  clinical medicine, nutrition, dentistry, pathology, education, psychiatry, experimental medicine, toxicology, health services administration, veterinary medicine, and nursing. 
Other Specialized Databases:
ClasePeriodica:  CLASE indexes documents published in Latin American journals specializing in the social sciences and humanities, while PERIODICA covers journals specializing in science and technology. 
ERIC:  A collection of journal articles and reports in education, with some full-text.  It contains annotated references to non-journal material issued in the monthly Resources in Education (RIE) and the journal articles issued in the monthly Current Index to Journals in Education (CIJE). 
GPO:  U.S. federal government publications, including Congressional reports, hearings, debates, and records; judiciary materials; and documents issued by executive departments (Defense, State, Labor, Office of the President, etc.).  Includes a bibliographic citation in each record. 
PapersFirst:  An OCLC index of papers presented at conferences worldwide.  Covers every published congress, symposium, conference, exposition, workshop, and meeting received by the British Library Document Supply Centre. 
Proceedings:  An OCLC index of worldwide conference proceedings.  Covers every published congress, symposium, conference, exposition, workshop, and meeting received by the British Library Document Supply Centre.  
WorldCatDissertations:  A database of all dissertations and theses available in WorldCat.