Teen Corner
Smoke Free Teen
When you were younger, the adults in your life made most of your decisions for you. But that's changed. You make most of the decisions now. You're in control of the direction your life takes. So, where is your life going? What do you want to be? What do you value? These are huge questions with no easy answers. Sections of the website can help you sort things out.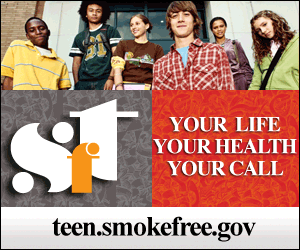 ******************************************************************
One hundred years after falling asleep, Princess Aurora wakes up to the kiss of a handsome prince and a broken kingdom that has been dreaming of her return. All the books say that she should be living happily ever after. But as Aurora understands all too well, the truth is nothing like the fairy tale. Her family is long dead. Her "true love" is a kind stranger. And her whole life has been planned out by political foes while she slept. With her wedding day drawing near, Aurora must make the ultimate decision on how to save her kingdom: marry the prince or run.
 See this and more reviews by clicking the link.

_______________________________________________________________
http://www.yabookscentral.com/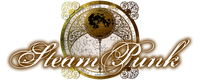 Flickeringgas lamps puncture a thickLondon fog. A metallic, rhythmic noise begins to drown out the normal sounds of the evening. An army of copper clockworkautomatons comes marching out of the darkness. Overhead, a loomingdirigible barely clears the tallest buildings. Brass nozzles emerge from the airship's gondola, blasting fire down upon the rooftops. This is the world ofsteampunk.
The term "steampunk" originally referred tospeculative fiction -- science fiction, fantasy and fictional historical tales -- set in an alternateEarth's 19th century. In this universe, Victorian inventors made great leaps in technological advancement with materials like iron and brass and usingsteam engines for power. From a fictional standpoint, real-life inventor Charles Babbage might have succeeded in building his proposed Difference Engine, an earlycomputer. In reality, Babbage never saw his computational engine realized.