The Investment Puzzle: Putting the Pieces Together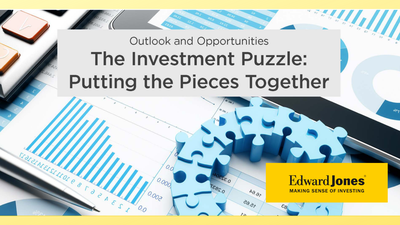 When

Apr 22, 2020

from 03:00 PM to 04:00 PM

(US/Central / UTC-500)

Where

Online via your computer or mobile device

Add event to calendar

iCal
We've partnered with local financial advisor Dan McHugh for this FREE informative webinar. Like a jigsaw puzzle, economic conditions, corporate performance, the international backdrop and your investment decisions fit together to form a larger picture.
But it can be hard to see a pattern among the various pieces
of our investment outlook.

We'll look at these key questions facing investors today:
1. Will there be a recession this year?
2. Will interest rates go lower or even negative?
3. How long will the market slump last?
4. Will global markets keep underperforming?
5. What impact will politics have on the markets?
6. What are the risks to our outlook?
7. What common mistakes can I avoid?
8. How can I put all the pieces together?

Important Webinar Details
Date and time: April 22, 2020 at 3:00pm
Meeting number: 281 372 283
Meeting password: 1234
To attend, click on OR copy and paste the following link into your web browser: https://ej.webex.com/ej/j.php?MTID=m3dccc68787aa53a48eabc84cc4cbd4a1

Important Audio Information
Dial-in Number: 866-528-2256 You must dial in in order to be able to hear the webinar.
Passcode: 6064891

Even if you don't have a computer, or you lose your internet connection, you can still join us by phone!

This event is open to everyone. You do not have to be a resident of Crestwood or have a library card to join. If you know someone who may be interested in this information, please feel free to share!